20.11 – 20.12.2016 all readily available 3D textile pictures with a 10% discount. Password: A Smile Always Helps!
Soon it will be time for the Month of Smiles at VISIOON TEKSTIIL. The attractively colourful 3D designer pieces created using patented techniques as well as other large pictures – Sun Catcher, Sunset on Mars, Moon Magic and Winter Wonders – are perfect for people who are looking for something completely unique, positively charging and fascinating for their interiors. Each item is one-of-a-kind but many of them fit together very nicely, for example the following stone fabrics: white/ red and silver/ transparent, etc. The pictures come in special boxes making it easy and comfortable to order via post. Exciting interior art enlivens the home and the office and it is suitable to give as a formal gift. Art that adds magic and colour, look more here:
Check out the designer fabrics here: www.visioontekstiil.com/en/products
Measurements and prices: www.visioontekstiil.com/en/pricelist ;   www.visioontekstiil.com/en/moon-magic
For any additional information, please do not hesitate to ask the designer. Welcome!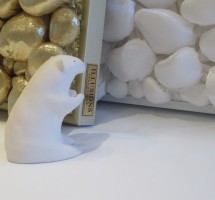 Wishing you a wonderful Winter, Liivi Leppik
Designer, VISIOON TEKSTIIL
www.visioontekstiil.com    liivi@visioontekstiil.com +372 5149539