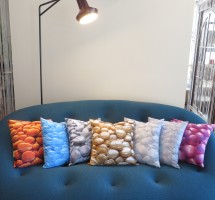 The new designer line "3D Textile Dreams. Magic Stones" was born during a photoshoot of the designer`s unique work. The photo images of hand made stone fabrics are printed on textile.
In the line of new decorative pillows, there are different "stone patterns" suitable to use in combination with each other or separately, as an eyecatcher on a couch. Depending on the function of the decoration it is possible to use velour or weather proof textile – soft velour is perfect for interiors, waterproof fabric makes it possible to use it on a terrace. The colours of stone fabrics: gold, silver, orange, blue, dark blue, transparent, violet, white, beige, steel gray, brass and dark brass.
Pillow covers in photo print are available in the following sizes: 50 x 50cm. Equipped with a zipper lining and a designer label between the seam. Machine wash.
Pillow Cover, velour- or waterproof fabric, both – 40 EUR, Pillow Cover with special box – 45 Eur, Pillow Insert – 5 EUR
Choose your colour and send us your order: liivi@visioontekstiil.com The product will be sent by post. Look more News from Dec, 2017  www.visioontekstiil.com/3d-disain-karbis
Unique patterns work as beautiful eyecatchers enlivening modern interiors. This designer product is also a good idea for a gift.
The collection of designer pillows was caught on camera in the interior of Ligne Roset salon in Tallinn.
For open air conditions and terraces, the waterproof fabric suits best.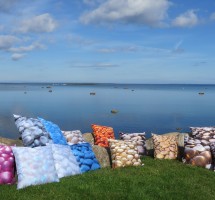 Please view the fabrics 3D Stones/Decorative Pillows all choice – 12 colors here:
For beautiful Dark Brass – Trio Pillows!
The whole collection will be exhibited during the XII Tallinn Design Festival Night of Design 2017. Design Street 29.09 – 01.10.
On the photos some interior views from modern Galleria PSI, Tallinn.
New colors from Spring 2018: www.visioontekstiil.com/3d-dekoratiiv-tekstiil
You can order the pillow covers by post, it is easy on box! Please make the favorite choice and welcome: liivi@visioontekstiil.com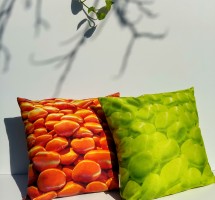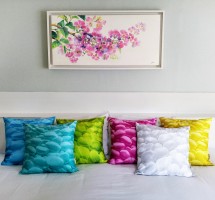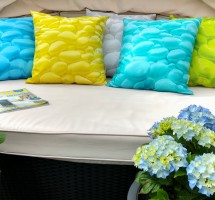 Enjoying exciting photo prints…
Greetings from Estonia Liivi Leppik
Designer, Visioon tekstiil
www.visioontekstiil.com
+372 5149539